Collaboration tools for software development teams
Tasks, team messaging, video conferencing, files, and more—all in one place.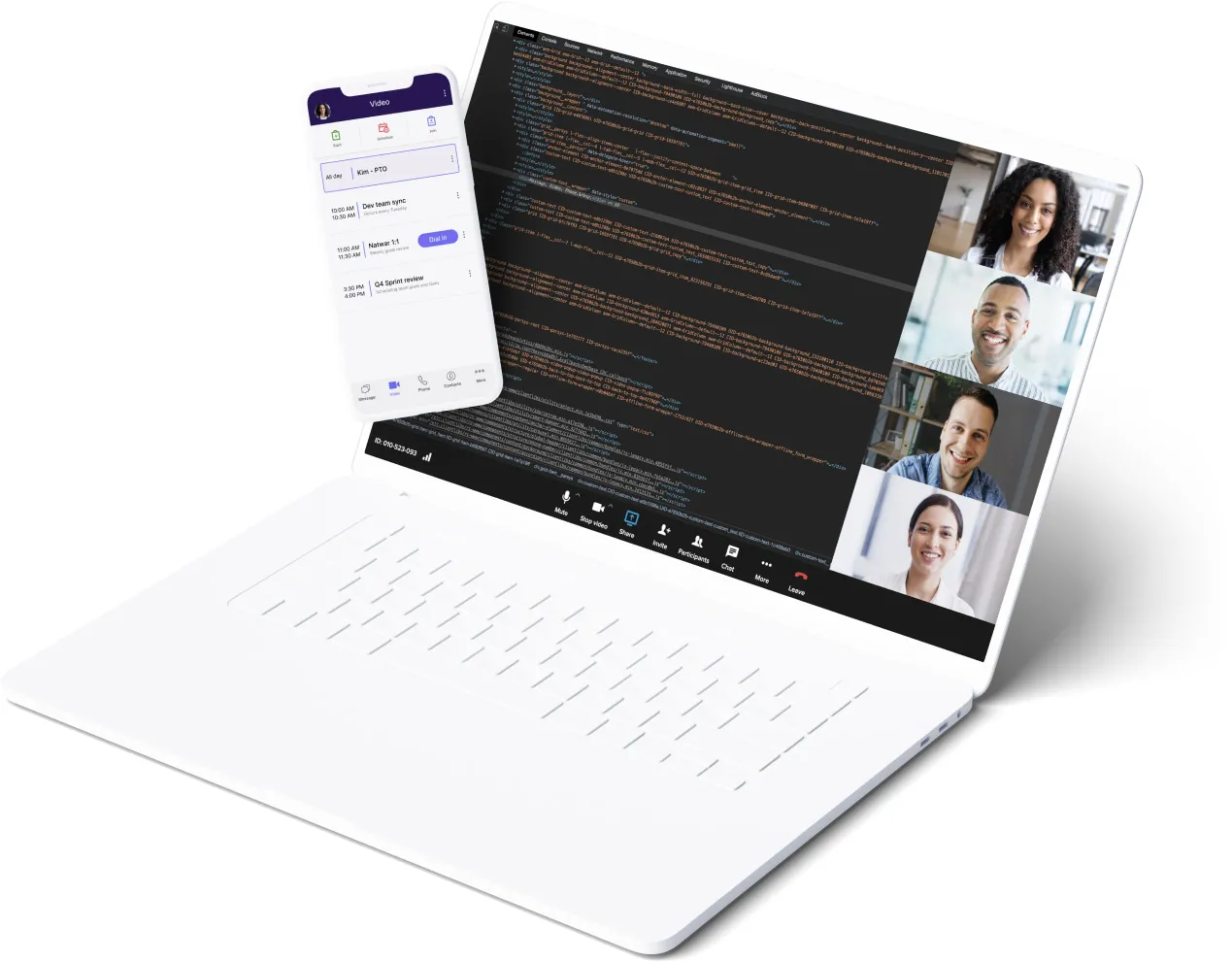 A true collaboration hub for software development
From discussing the objectives of new features to quickly sharing code snippets, you can do it all in Glip.
Unlimited team messaging, unlimited users.
Start or schedule a video conference in Glip.
Create, manage, and assign tasks to the team.
Never lose a file in an old email chain again.
Pull all your dev work in one place
With Glip, you can collaborate on files, send status updates, text your product manager questions, get real-time alerts from other apps, and even hop on a video call—all from a single app, on any device.
Whether your team does quick stand-ups that can be done over messaging or needs to have video conferences regularly, Glip can handle both. Easily flip a meeting from your phone to your computer without interrupting the call, and invite as many users from outside your team (or company).
Not only can you use Glip to send messages and have video meetings, you can use it to keep track of all your team's tasks too. Create and assign tasks right in the flow of your group messaging threads, tag a teammate, and add deadlines and recurrence options too.
Store and collaborate on files
With unlimited file storage, Glip is the perfect place to store and work on your team's product files. Review the backlog, pop open the roadmap, and discuss it in real time, or add questions to a user story or wireframe. You can keep files organized in your Glip workspace—and pull in new ones from apps like Google Drive.
With Glip, you and your team can take software development on the road. Whether you're using Mac or PC, iPhone or Android, Glip's mobile apps work across almost every device to help you get more done and stay connected with cross-functional teams, no matter where you are.
Integrations that software development teams love
Stop hopping in and out of apps like Trello, Bitbucket, Airbrake, GitHub, Jenkins, and Crashlytics just to see if you have an important update. Glip lets you pull alerts from other apps right into your team chats.
Pull GitHub updates directly into your Glip team, so everyone can stay up to date on commits, pull requests, and other activities without having to leave the chat.
Whether you use Jira for bug tracking or project management (or both), you can get alerts on your Jira tickets in your Glip workstream.
Using Jenkins to build or test code? You can pull Jenkins job notifications into Glip to always be aware of the status of those projects in your team conversations.
Get real-time alerts on your app's performance levels—network failures, HTTP errors, bad version releases—right in your team's Glip workstream.
Get unlimited meetings & messaging f
or your software development team
Free your team to work together, from anywhere.