Video chat: What you need
Keep everyone in the loop with a free video chat app for your team.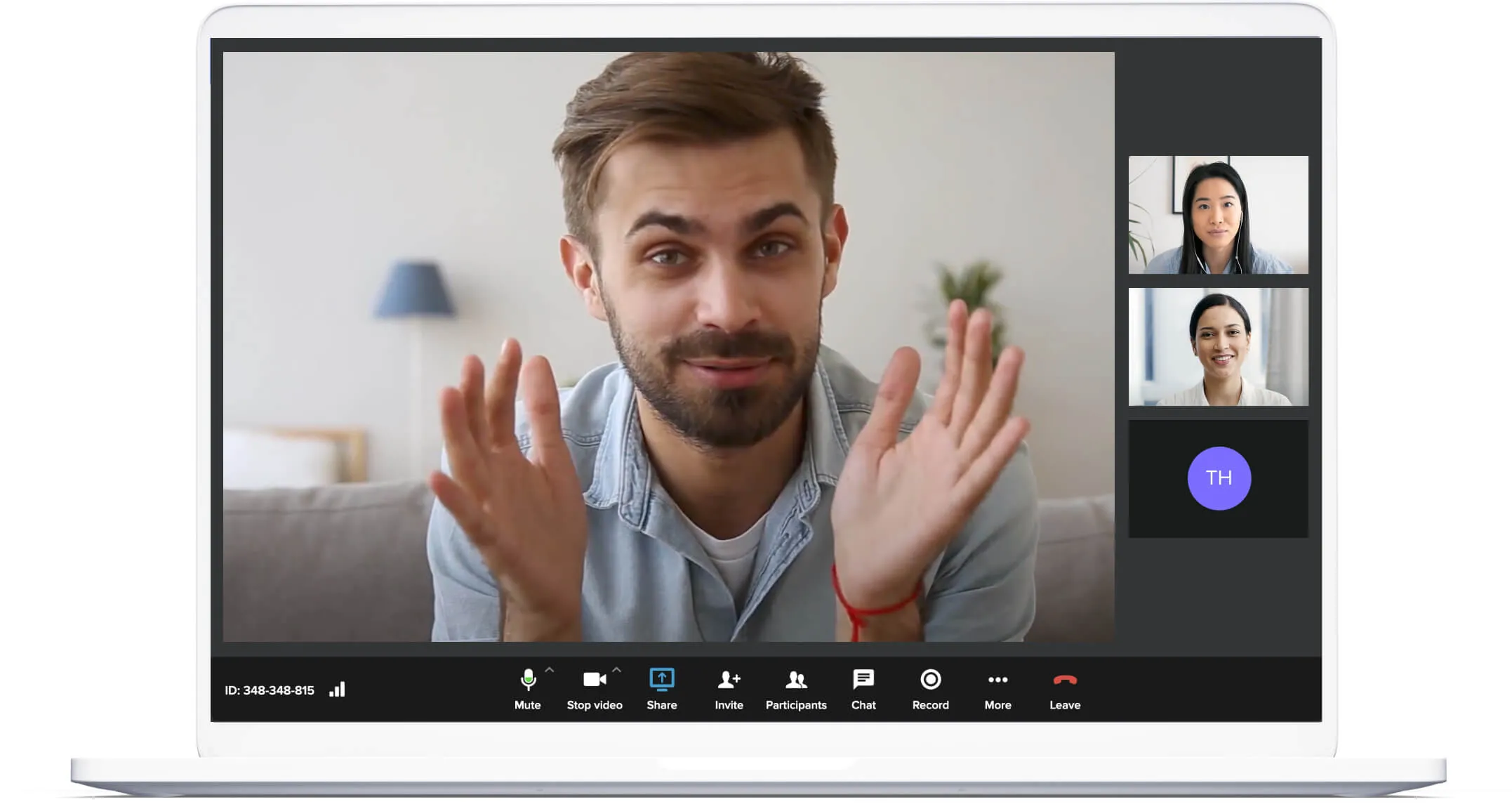 The best video chat app—and it's free
Glip comes with built-in team messaging for when you want to stay in your pajamas.
Need to show visuals like charts or design drafts? Use Glip's screen sharing feature.
Save the good stuff from your brainstorms and training sessions.
Not just a video chat app
Make it super interactive
Don't want to interrupt the speaker during a video chat, but have a question? Ask it in the chat box. Or, annotate a document together in real time (instead of dealing with messy versioning of files).
Video chat from any device
Start and join video chats from your computer, tablet, or phone in just a click—and Glip plays nice with Apple, Android, and PCs too. Or, just join from your web browser with a link!
Take it to the messaging thread
Don't need a video chat or meeting? Just send your teammate or group a message. If you need to, you can start a virtual meeting by clicking the video icon right in your chat.

Collaboration beyond video chatting
Yes, you can do file sharing in Glip, but there's so much more. From team messaging to video conferencing, everything you need to collaborate with a global team is literally in one handy place.
Stay in sync with follow-up tasks
Set up to-dos for your team (and yourself!) after your video chat with Glip's built-in task management feature. Create and assign tasks to your teammates—choose a due date, upload your files, and color-code each task for easy organization. 
The best video chat app that you don't have to pay for
Message, meet, and more—all in one app.
Let everyone follow along with your presentation and dive into the details.
Start meetings with a click from your browser—all you need is Wi-Fi.
Get more done before, during, and after meetings with built-in team messaging.
Integrate your Microsoft 365 or Google Workspace calendar and meet with one click.
Stay connected from your desktop or phone with Glip.
Flip a meeting between your favorite devices and take calls on the go.
As the host, you can keep your meeting secure by muting or unmuting folks, disabling video, and more.
Lower distracting background noise so you can focus on what matters.
Save meeting recordings and highlights to the cloud for up to seven days.
Unlock unlimited video chats
Free your teams to work together, from anywhere.