Screen sharing software that does more than screen sharing
One of the easiest ways to improve collaboration and productivity.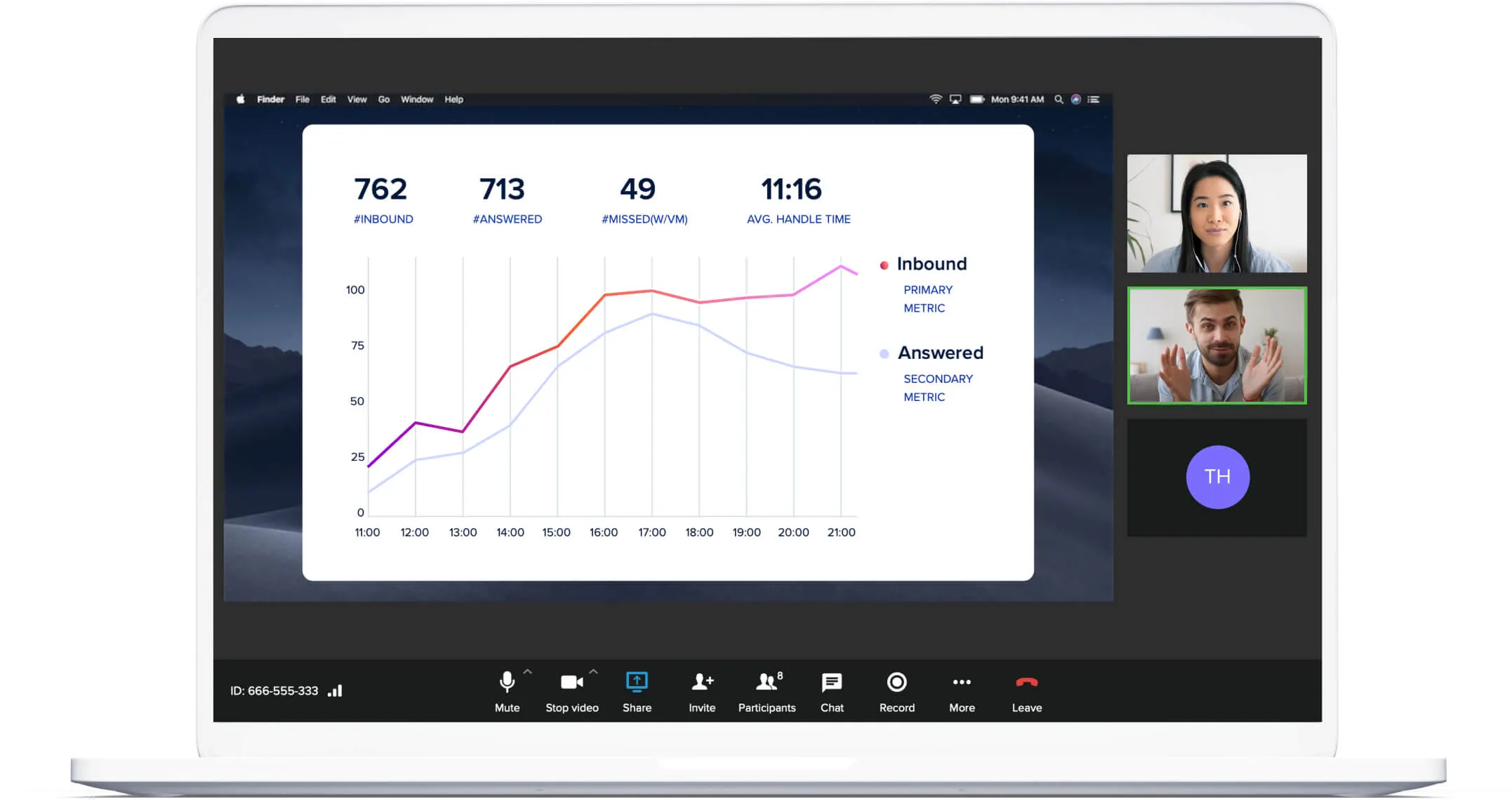 Video conferencing and screen sharing in one app
Click to share your screen then, if you want, choose which window or tab you want to share with the other attendees.
Need to collaborate on editing a document? You can do it on a screen share with the annotations feature.
It's the perfect feature for presenting charts, graphs, or design mockups.
Looking for a more versatile screen sharing software?
Talk it out on chat or video
Other than screen sharing, Glip has a super robust built-in messaging and video conferencing feature. It's as close as you'll get to meeting in person without physically being together.
If you had a really good brainstorming or training session with your team over screen share, why not record it? That way, everyone can just reference the recording in the future (plus you won't have to run the same training session again and again).
Screen share from any device
Every piece of screen sharing software works on your computer, of course—but with Glip, you can share your screen from a mobile device too. On the road and using a phone or tablet? Sharing your screen from there is just as easy.
(Screen) sharing is caring
We love collaboration—which is why we've made it free for you to add collaborators to Glip. Invite your partners, freelancers, and even VIP clients to Glip so that they can message and video call with your team for free.
Built-in file sharing and task management
Need to share the file after doing a screen share in Glip? Just send it to your team right in the app. What about follow-up tasks? You can create and assign those in Glip too.
Screen sharing—and everything else your team needs
Message, meet, and more. All in one app.
Start or schedule a video call in Glip in just one click.
Start meetings with a click from your browser—all you need is Wi-Fi.
Get more done before, during, and after meetings with built-in team messaging.
Integrate your Microsoft 365 or Google Workspace calendar and meet with one click.
Stay connected from your desktop or phone with Glip.
Flip a meeting between your favorite devices and take calls on the go.
As the host, you can keep your meeting secure by muting or unmuting folks, disabling video, and more.
Lower distracting background noise so you can focus on what matters.
Save meeting recordings and highlights to the cloud for up to seven days.
Not your average screen sharing software
Free your teams to work together from anywhere with Glip.