Learn more about how Glip and Twist stack up against each other.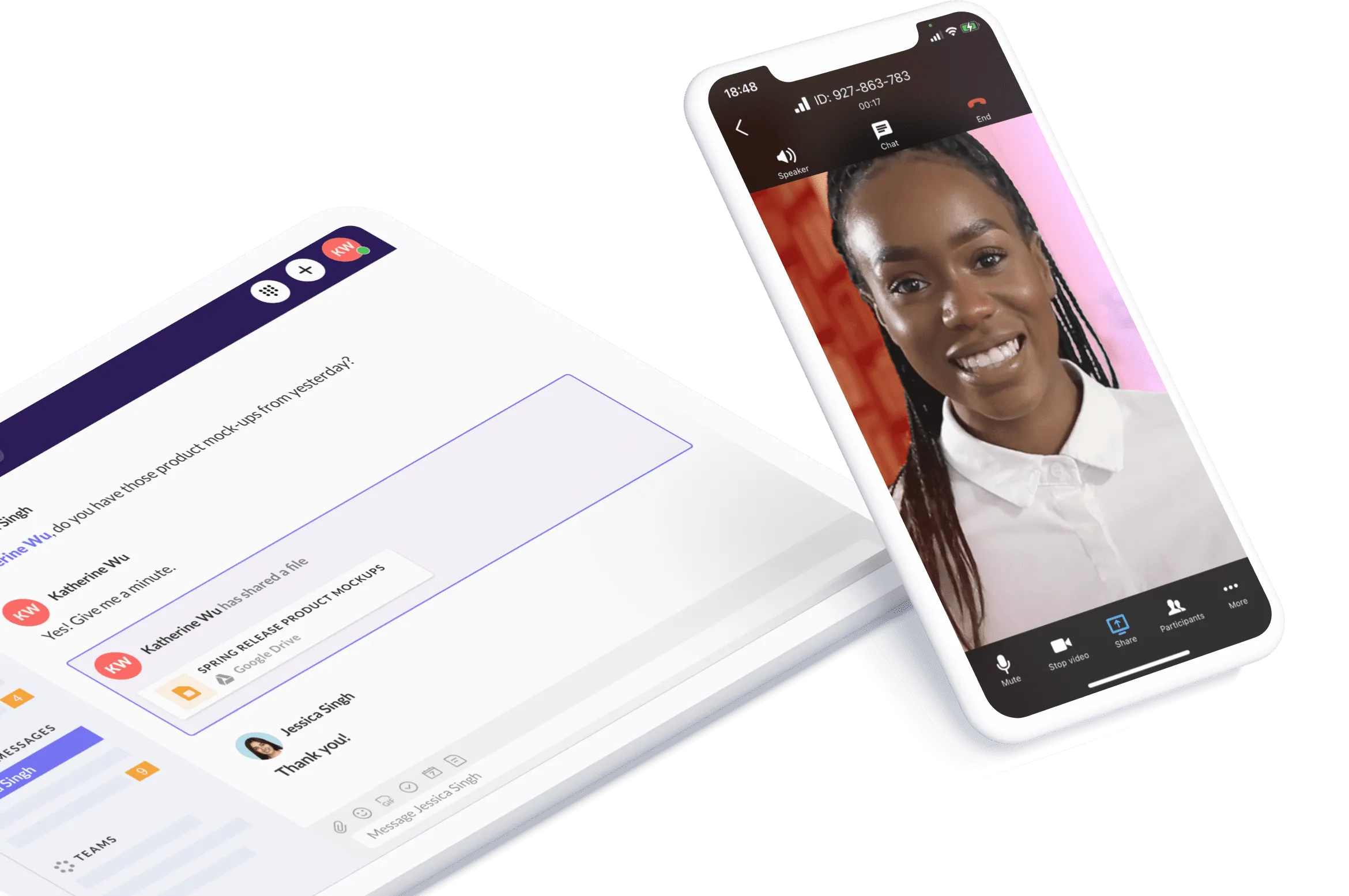 Glip: Free… with no limits
Yep, Twist is free, but are the bare basics enough for your team? With limits on integrations, messages, and file storage, Twist's free plan may be a good short-term solution—but what if your team or business has plans to grow? With Glip, you can get all three, with no limits. And yes, it's free.
A Twist alternative that's designed to help teams do more
Chat with your team and access your full conversation history.
As many meetings as you need, for as long as you need.
Create and assign tasks in your team chats.
Share, upload, and collaborate on files right in Glip.
Glip vs Twist: See how they stack up
If you're collaborating with your team, contractors, and clients, there are certain things that you shouldn't have limits on. The number of users, for example. And the number of files you're sharing. Unlike most free tools, Glip gives you all this, for free.
Check out how much more you get free with Glip than with Twist.
Real-time chat and group messaging
Unlimited app integrations
Unlimited searchable history of team conversations
Integrated task management
How many Twist alternatives 
will give you all this for free?
Free team collaboration apps can be pretty thin on features, offering mostly just a real-time messaging platform. But not with Glip. It gives you robust, enterprise-level goodies like unlimited file sharing, video conferencing, and even an in-app task manager.
Yep, it scales with you too
If you have plans to grow, then your team will probably outgrow most free apps quickly. They might give you just 5 GB of total file storage, or only let you access the 10,000 most recent messages, or let you integrate with no more than five apps. With Glip, you get truly unlimited features, without the ol' bait-and-switch. It's one of the very few free apps that scales up to meet your team's growing needs without hidden add-on fees.
Some free apps only start offering 24/7 support with their paid plans. With Glip, you get award-winning customer service from our parent company, RingCentral, the leading cloud communications platform.
Access all our integrations
Even though Glip is free, it still lets you use as many of its built-in integrations as your team wants. That means you can pull notifications and alerts from other popular apps like Asana, Zendesk, GitHub, and Trello—right into your Glip chats.
Need a reason to try Glip over Twist? We'll give you 9
Message, meet, and more—all in one app.
Let everyone follow along with your presentation and dive into the details.
Start meetings with a click from your browser—all you need is Wi-Fi.
Get more done before, during, and after meetings with built-in team messaging.
Integrate your Microsoft 365 or Google Workspace and meet with one click.
Stay connected from your desktop or phone with Glip.
Flip a meeting between your favorite devices and take calls on the go.
As the host, you can keep your meeting secure by muting or unmuting folks, disabling video, and more.
Lower distracting background noise so you can focus on what matters.
Save meeting recordings and highlights to the cloud for up to seven days.
Does Twist give you unlimited meetings & messaging?
Free your team to work together, from anywhere.