One of the best Skype alternatives—and it's free.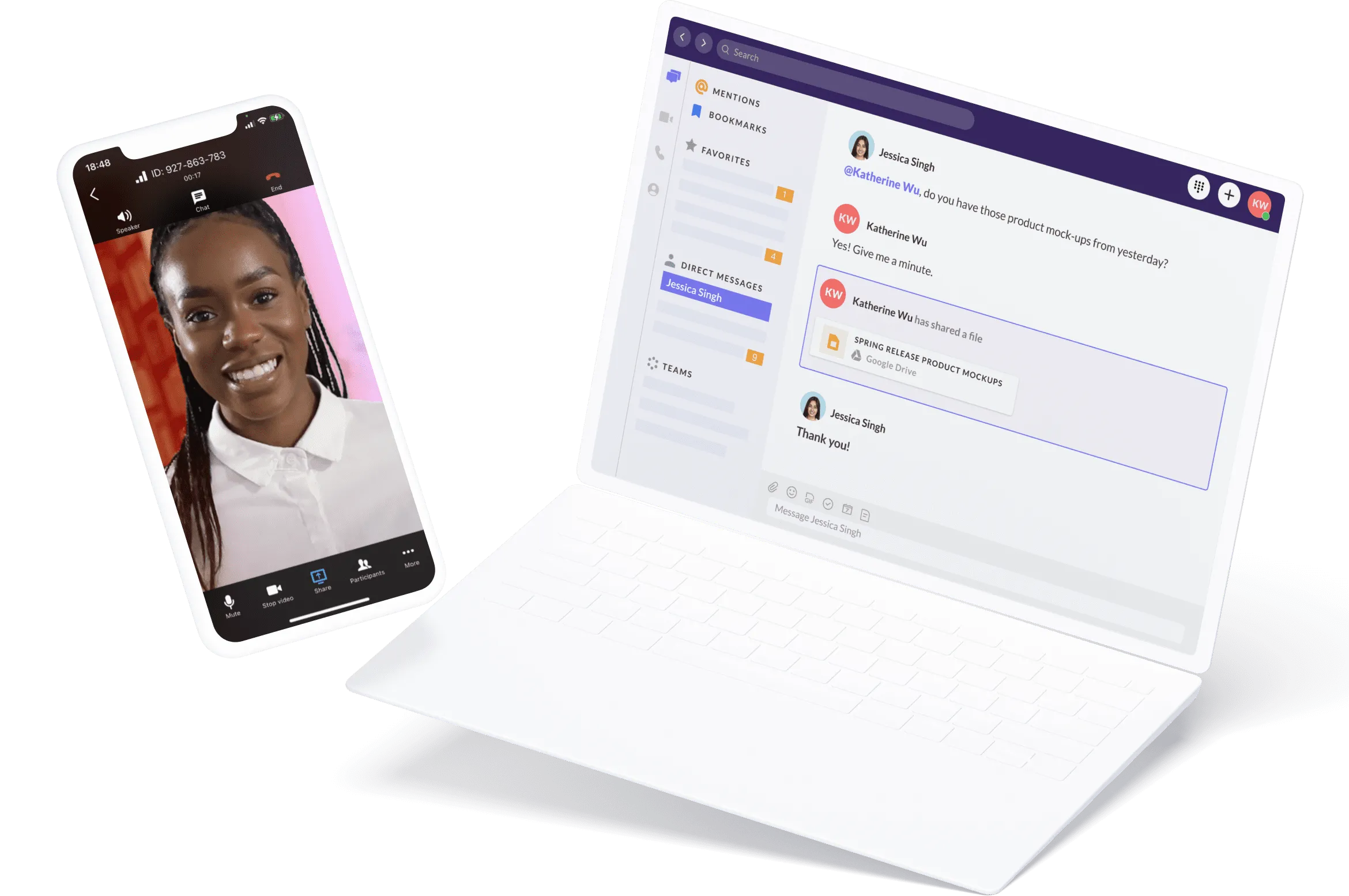 Get more than just internet calling
Skype made a name for itself as the app to use when you wanted to make a long-distance phone call for free. And sure, it's still good for internet-based calls, but what if you need a full-fledged team messaging app? What if you're looking for task management features and file storage?
Get video calls, team messaging, and more… for free
Start team threads and one-on-ones or chat in real time.
Share up to a whopping 15 GB of files, right in your conversations.
Get more done with Glip's task creation and assignment feature.
Glip integrates with other popular apps too.
Glip vs Skype: A feature comparison
Glip was built specifically to give teams a unified online workspace to communicate and get work done—even when everyone's in different locations. That's why, as you'll see below, Glip's free app has so many more useful features in a single app.
Real-time chat and group messaging
Unlimited app integrations
@Mention people and things
Integrated task management
A Skype alternative that's designed 
to get down to business
Everything your team needs
With some free tools, your team might need other additional apps for stuff like integrated task management, file storage, and meeting recordings. With Glip, you don't have to pay for separate tools to do those things—they come included already!
A free tool that grows with you
Even as your team grows and you need more out of Glip, it continues to cost, well, pretty much the same. Need to create more teams? No matter how many teams you create in your Glip workspace, it's still free. Need to have more conversations or more tasks? Yep, still free.
Yet another reason to choose Glip over Skype is that it lets you integrate with third-party apps. Already using apps like Microsoft Teams, Microsoft 365, or Google Workspace? Glip can pull alerts and updates from those apps right into any team conversation, keeping you up to date without disrupting your workflow or making you toggle between different apps throughout the day.
Super-organized task management
One of the most important parts of your workday (other than communication) is actually getting work done, of course. In Glip, you can create and assign tasks to teammates and yourself, set deadlines, and knock off those to-dos one by one.
Go beyond Skype calls with Glip
Message, meet, and more—all in one app.
Let everyone follow along with your presentation and dive into the details.
Start meetings with a click from your browser—all you need is Wi-Fi.
Get more done before, during, and after meetings with built-in team messaging.
Integrate your Microsoft 365 or Google Workspace and meet with one click.
Stay connected from your desktop or phone 
with Glip.
Flip a meeting between your favorite devices and take calls on the go.
As the host, you can keep your meeting secure by muting or unmuting folks, disabling video, and more.
Lower distracting background noise so you can focus on what matters.
Save meeting recordings and highlights to the cloud for up to seven days.
Get unlimited meetings & messaging with the best Skype alternative
Free your team to work together using the communication channels they prefer, from anywhere.