Try one of the best free Flock alternatives.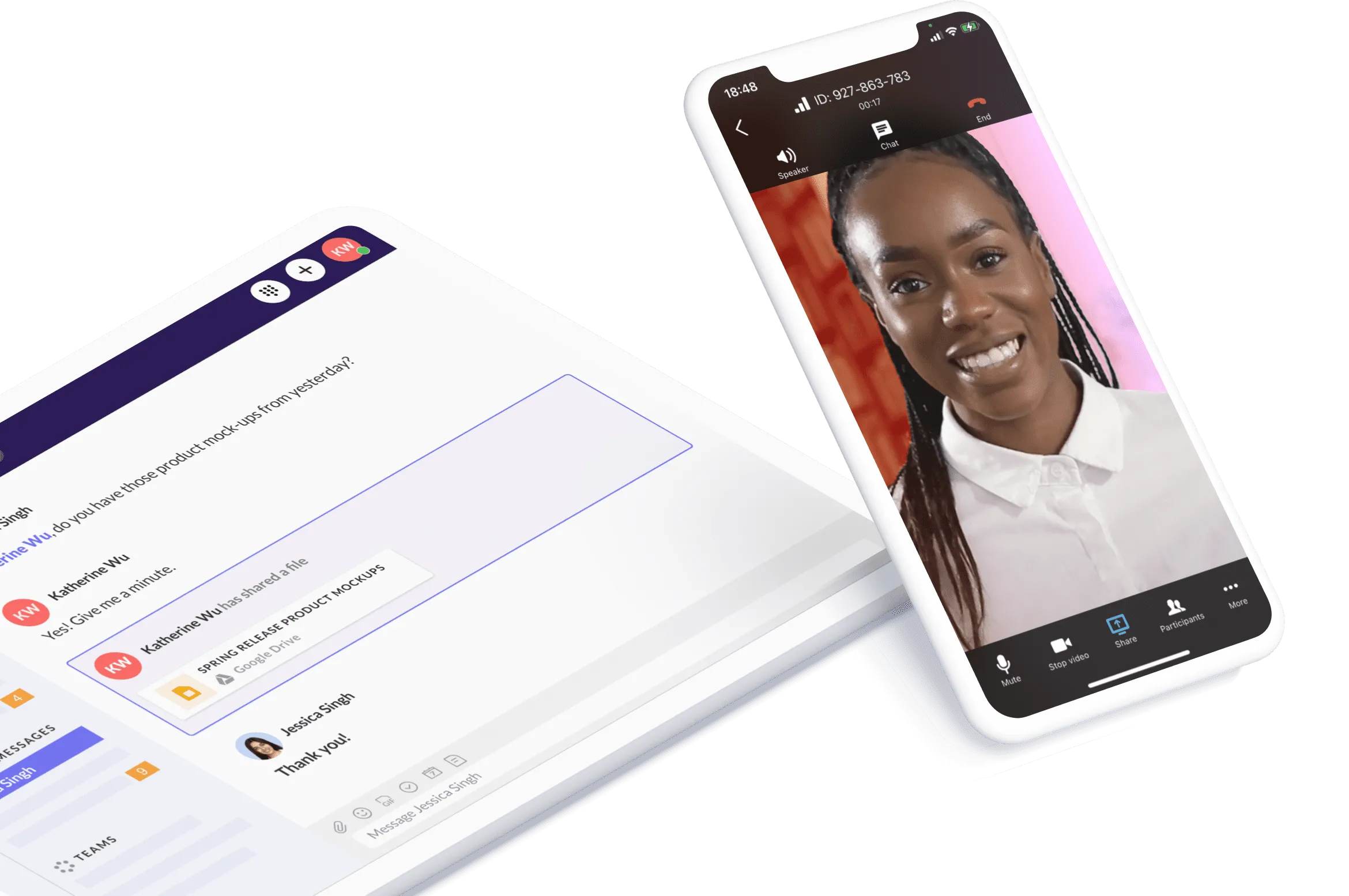 Sure, at first glance, Flock and Glip share some similarities. You can do video calls and send messages… but only one of these apps gives you task management, group video conferencing, and screen sharing features too. You know, the ones you need to work with your team and clients or customers every day.
So your team can hear you loud and clear.
Message a group, individuals, and guest users.
Stay on top of your to-dos with built-in tasks.
A whopping 15 GB of it. Plus file annotation too!
Glip vs Flock: See how they stack up
With the free Flock plan, you've got some serious limitations in terms of certain features. If you need to do more, you'll have to upgrade to the paid plan. Your free Glip app, in contrast, gives your team access to a lot more.
Check out a side-by-side comparison below.
Real-time chat and group messaging
Unlimited app integrations
Integrated task management
How many Flock alternatives have all this for free?
Everything your team needs
With some free tools, your team might need other additional apps for managing tasks, storing files, and recording meetings. But many of Glip's best free team collaboration features, like in-app file annotation and a fully integrated task management tool, are available only with the paid enterprise versions of some apps. 
Ping the group, or keep it private
With Glip, you're not limited to calls with just one other person. You can have video conferences with your team, create team chats for your department (or a group-based project), make co-annotations on screen… basically everything your team needs to get stuff done.
Crystal-clear screen sharing
Not only do you get high-definition video in Glip, you get screen sharing too. That means you can share documents, mockups, presentations, and more in real time with your attendees (and even make annotations as you go) to make sure everyone's on the same page.
Get more done with task management
One of the most important parts of your workday (other than communication) is actually getting work done, of course. In Glip, you can create and assign tasks to teammates and yourself, set deadlines, and knock off those to-dos one by one.
Need a reason to try Glip over Flock?
We'll give you 9
Message, meet, and more—all in one app.
Let everyone follow along with your presentation and dive into the details.
Start meetings with a click from your browser—all you need is Wi-Fi.
Get more done before, during, and after meetings with built-in team messaging.
Integrate your Microsoft 365 or Google Workspace and meet with one click.
Stay connected from your desktop or phone 
with Glip.
Flip a meeting between your favorite devices and take calls on the go.
As the host, you can keep your meeting secure by muting or unmuting folks, disabling video, and more.
Lower distracting background noise so you can focus on what matters.
Save meeting recordings and highlights to the cloud for up to seven days.
Does Flock give you meetings, messaging, 
and more in one app?
Free your team to work together, from anywhere.